Cinematic motion pictures 2D or stereoscopic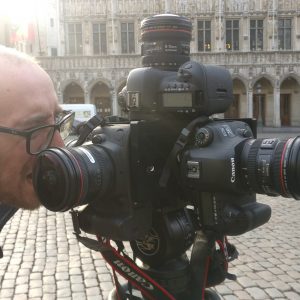 The immersive technology of 360° video is the next big thing in marketing. This cutting edge savoir faire allows you to create a bubble of your universe.
"There isn't a perfect 360 camera.Each job has different needs that might cause the camera system to change."
Poolpio uses several camera systems to produce the best possible cinematic image for your movie, advertisement, interactive experience or vr companion.
We have  custom builds for high end cinematic shooting and easy stitching systems for lower end  projets.
This allows us to provide to DoPs and Directors the best technical and artistic assistance they could imagine for their VR  fiction and B2B high-end productions. We provide VFX – ready stitched footages in high resolution, codecs and bitrate for a seamless VFX workflow.
360° Fiction productions

360° Linear videos

Stop Motion (

Animating your world)
360° VFX
Motion capture
Photogrammetry
360° Interactive Documentary

360° B2B Corporate Video (E-Learning and Crisis management)


360° Virtual Visits