While the world is experiencing a devastating health crisis, the cultural sector has been forced to look for new opportunities to reinvent itself. The objective is to present to the public experiences quite similar to those before the pandemic. A challenge that Poolpio has successfully overcome after months of hard work.
In partnership with Ancienne Belgique, we were able to create the first virtual concert hall in Belgium, which was inaugurated on April 12 by the Flemish rapper Zwangere Guy. A virtual live show that encouraged over 2000 spectators to try AB's new reality-like environment, "Nouvelle Belgique". It has also given the Belgian artist a one-of-a-kind and secure way to entertain and engage with his fans.
What is the concept exactly?
The idea is quite simple and entertaining. Thanks to a 3D modeling of the AB concert hall as well as the artist, the spectator is directly immersed in an interactive game where he can choose and personalize an avatar and place it in the virtual hall the way he wants. On the other hand, the artist can sing live and adjust his gestures through his own avatar. Other features have been incorporated to spice up the experience like the possibility to interact with the artist through online messages, a corner for online merchandising or even digital beers.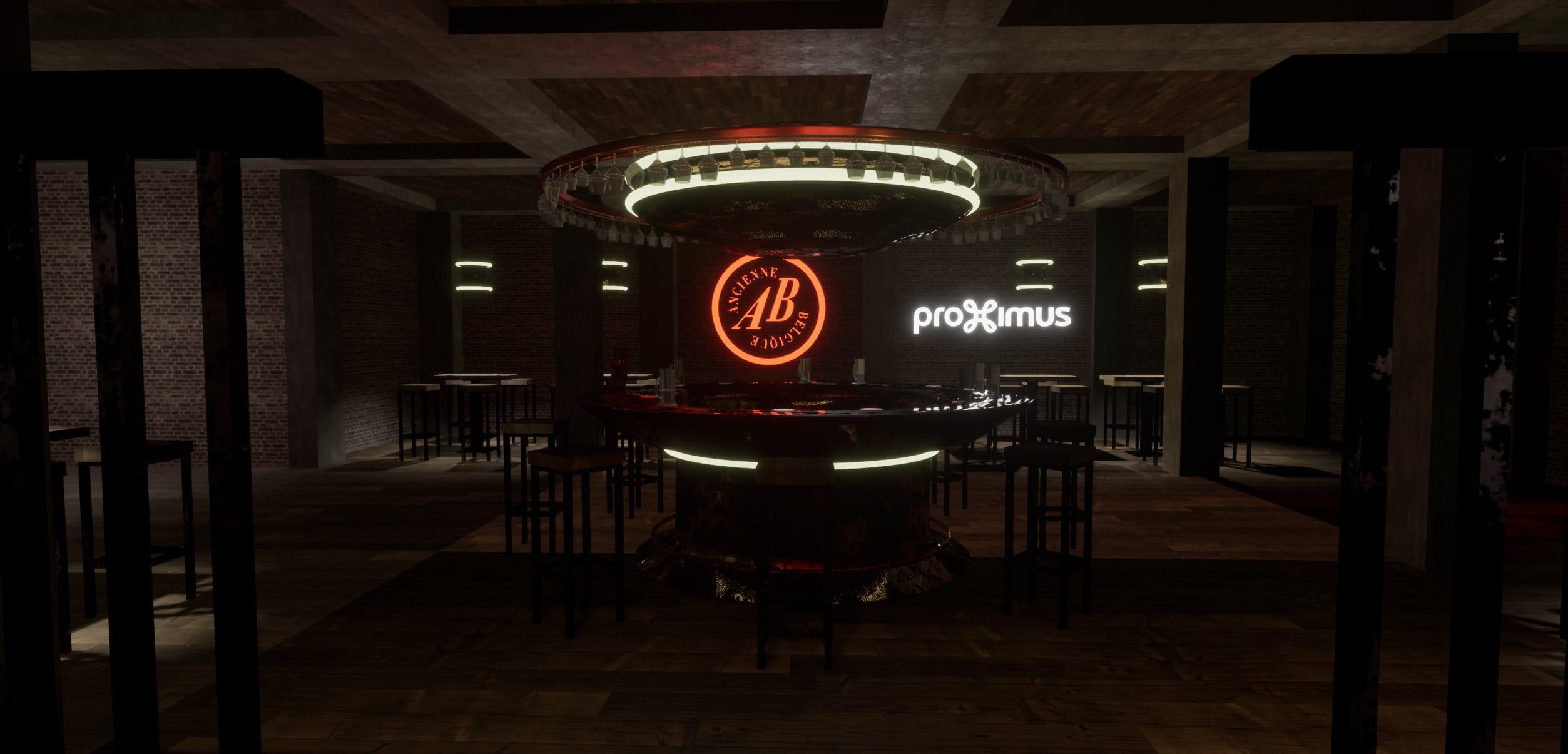 It should be noted that the interactive game is hosted on a platform called Yabal, which users need to install on their computers.
The least we can say is that this event is undoubtedly a first for Belgium's cultural scene, but it will definitely not be the last, as we want to expand these online concerts in the future with more artists and game options.
Take a look at some online articles that have been written about us: