We Are Poolpio
Cutting edge VR & AR services done by a team of top-notch audio-visual professionals.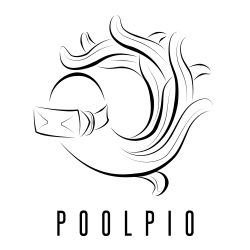 We thrive in every kind of 360° VR : Stereoscopic Cinematic motion picture. Live Streaming. 360°motion design. Building rigs. Motion capture. VR programming. Mixed realities. VR Cinema. XR/AR/VR Consultancy.

We are specialized in the distribution of immersive contents (VR films / Documentaries / Installations)in the Benelux. We are working with a large network of international distributors, so that you can access to a exhaustive catalog.

We enhance your event with VR!
The Pop Up VR Cinema provides up to 30 fully fletched seats. We suggest a large catalogue of interactive experiences, and our qualified staff will accompany you during your immersion.
"VR is a simulated new frontier that can evoke a grandiosity recalling the Age of Exploration or the Wild West."
– Jaron Lanier. 
We craft, we produce and fine-tune  high quality content to enhance your immersive story.
We bring the viewer at the heart of your story.
A twenty-first century art form that will weave together the three great twentieth-century arts: cinema, jazz, and programming – Jaron Lanier
Get In Touch
We would like to hear from you
(+32) 0486 33 13 55
hello@poolpio.com