We Are Poolpio – What We Do
A highly skilled professional service with a creative touch & perfectionism.
The 360° technology offers an additional depth to motion pictures stories, transforming brand and stories in a truly immersive experience.
You can add a virtual seat in your stadium for a football match, become a virtual member of the public, the sixth musician of a famous band live on stage with our live solutions. Book a 360° live stream with us!
Integrate State of the Art CGI contents to your virtual environment . Architecture plans, multi cams, multi 2D screens, transitions, Poolpio makes it possible.
Our studio provides guidance and technical support in the creation of Immersive motion capture rigs. Poolpio build custom rigs for high-end cameras for your specific VR cinema needs.
We prototype and develop VR plateforms and video players for VR experiences with ambisonic and spatialized sounds. We implement Motion Capture into VR environments.
We organize pop-up VR cinema for you event or your team building activity. We can provide 10 to 15 seats for a great immersive cinema experience. Poolpio works as #vr consultant for your project in order to make your immersive story worth your investment.
"A simulated new frontier that can evoke a grandiosity recalling the Age of Exploration or the Wild West." – Jaron Lanier.
We craft, we produce and fine-tune  high quality contents to enhance your story.
We bring the public at the hart of your story.
A twenty-first century art form that will weave together the three great twentieth-century arts: cinema, jazz, and programming –

Jaron Lanier
Creativity
360 Motion Pictures
Programming
Professionalism
Truly immersive content
In the past, when you watched videos, you had to follow the point of view of the director. Today, using 360° technology, we are able to deliver immersive video that lets you choose what you want to see. 
With your smartphone and YouTube, a simple Google Cardboard, or the latest Samsung Gear, you can turn around and look anywhere you want into videos.
Test it yourself! If you have installed the latest version of YouTube on your smartphone or use Google Chrome on desktop, you will be able to move around and look at the band or the public having fun.
We Are Poolpio
Making The Experience Fully Immersive
We create immersive motion pictures contents, from news, documentary, fiction to  B2B 360° video projects.
We are building up the first VR Arena in Belgium. A temple for VR experimentations and leisure.
We organise your VR event with google cardboards, VR gears and syncing applications for the best cinema VR experience possible.
We use multiple high-end cameras to capture the reality around the story, from action cams to studio cinema devices
We develop our own rigs to combine the best that exists regarding audiovisual gears.
We provide 360° live coverage of your concert, your conference or any other event worth being live 360°
IZAL ofrece un baile de realidad virtual gracias a Poolpio. A rousing experience!
Izal Music (ES)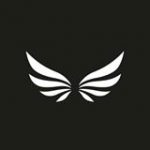 It is fantastic. It feels like floating in the air
Niyona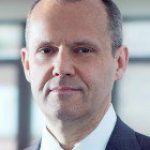 We are glad to collaborate on Building Information Modelling with the Poolpio team.
Emmanuel Petit - Tase
Recent
Blog Posts
Read our latest blog posts
Get In Touch
We would like to hear from you
(+32) 0486 33 13 55
hello@poolpio.com